| SoS | | Win Total | Div. Odds | Conf. Odds | Superbowl Odds |
| --- | --- | --- | --- | --- | --- |
| 26 | Dallas Cowboys | 9.5 | 1.91 | 9.5 | 21 |
| 13 | Philadelphia Eagles | 9 | 2.5 | 11 | 23 |
| 4 | New York Giants | 6 | 15 | 67 | 91 |
| 8 | Washington Redskins | 5 | 26 | 126 | 151 |
Dallas Cowboys
Last year; 8-8, Second
The Cowboys not winning this division last year was ridiculous, I don't quote Pythagorean as frankly I've not worked them out, but I know they should have won 12 games last year with the points they scored. They didn't. They were involved in 7 one-score games, losing 6 of them, poor coaching? Maybe? Jason Garrett has now gone.
I'll get this out here first. I don't rate Dak. I think he's 2015 Andy Dalton with a top 5 offensive line, ironically we might get to find out whether they're comparable this season should Dak get injured. But put briefly, when that great OL is fully fit Dak is good, lose one or two of them and they don't win games.
I do however appreciate there's a good chance that Dak leads the league in passing yards this year having finished 2nd with 4,903 last season with 30 passing TDs (4th) 11 Ints (19th and actually more than I thought). Honestly I don't have a whole lot to say about Dak. He's good, I don't think he's elite. They lost to the fucking Jets for fuck sake. Might not have been his fault, but it did happen to be the first game without a member of his OL. I do think he's a decent shot to lead the league in passing yards this year though.
He's definitely got the weapons to put up the yards this year, Amari Cooper and Michael Gallup return and they drafted probably the most gifted receiver in the class when CeeDee Lamb dropped to them at 15. It wasn't needed but Jerrah couldn't resist the talent at that pick. Amari Cooper is incredibly well off, but a bit frustrating. If you've ever owned him in fantasy you know what I mean, 1,189 yards for the season put him 8th in receiving yards, but in his 16 games there was 0, 3, 19, 24 yard games, but on the other side of it an 11 reception 226 yard game, admittedly he did get banged up a little towards the end of the season. Michael Gallup put up comparable numbers on a per game basis as the "#2" – In fact he actually had 5 yards more per game and was more consistent. 6 TDs on the year was skewed by the hat-trick in week 17. CeeDee had 14 TDs in 13 games in his final year of college but had comps to Deandre Hopkins coming into the draft after having a very good combine. They're a little top heavy with these three, behind him are Noah Brown? Ventell Bryant? Basically a load of JAGs.
They do have one of the best RBs in the league which again helps Dak. Zeke had 14 TDs, 1,777 total yards last year, and looked every bit as good as he has done in every season since they drafted him, he'll get similar this year, I don't see that changing. There's a chance Tony Pollard gets more usage but Kellen Moore was retained as OC so I'd imagine it'll mostly be the same as always on offense. Pollard is a good late round pick in fantasy though, he's a league winner should Zeke go down.
#AlwaysJarwin looks like he's going to make a big leap at Tight end as Jason Witten finally moved on (somehow landing a playing job in Vegas) meaning that Blake Jarwin is now the #1 TE. Only 31 receptions for him last year meaning he scored with 10% of them, but there's 63 extra receptions which should head his way from Witten leaving and he seems to have done well in camp. Behind him they brought in Blake Bell and Dalton Schultz has done OK in the little action he's seen.
The defense isn't great. They brought in Gerald McCoy, Dontari Poe, Everson Griffen as big names to help out, McCoy is done for the year and releasted, Poe hasn't trained due to injury and Griffen came in late, so they've tried to help themselves at least. Demarcus Lawrence is very good up front, Leighton Vander Esch is seemingly fit after his neck injury and Jaylon Smith looked good for a lot of the year, so LB should be good. Their secondary isn't quite as good, Ha-Ha Clinton Dix and Chidobe Awuzie don't inspire me.
They really should have won the division last year, they should this year too. They've got rid of the clapper and replaced him with, er… Mike McCarthy, he's got to be better, surely. They get to play the Giants and Redskins twice each which helps, Bengals, Falcons… realistically should be wins. They're favourites in 11 games.
| | Last yr. | Lowest | Highest |
| --- | --- | --- | --- |
| Dak Prescott pass yds. | 4,902 | 4275.5 | 4319.5 |
| Dak Prescott pass TDs | 30 | 27.5 | |
| Ezekiel Elliott rush+rec yds. | 1,777 | 1,725.5 | 1734.5 |
| Zeke rush yds | 1,357 | 1275.5 | |
| Zeke total TDs | 14 | 12.5 | |
| Zeke rush TDs | 12 | 9.5 | |
| Amari Cooper rec. yds. | 1,189 | 999.5 | 1050.5 |
| Amari Cooper TDs | 8 | 6.5 | |
| Michael Gallup rec. yds. | 1,107 | 900.5 | |
| CeeDee Lamb rec. yds. | | 749.5 | |
| CeeDee Lamb TDs | | 4.5 | |
Philadelphia Eagles
Last year; 9-7, Winner
The Eagles won their last 4 games last season to steal the division from the Cowboys with a 34-17 win in the final game before Carson Wentz got taken out by Jadeveon Clowney early in their wildcard game. He does seem to get injured a lot, but made it through the full regular season last year finishing with 4,039 yards, 27 TDs, 7 INTs last year and throwing at least 1 TD in each of his games.
Wentz got paid despite not having ever really played in the post-season, he led his team to the playoffs in 2017 where he threw 33 TDs in 13 games before his ACL got blown when diving for the endzone vs the Rams, he was on the MVP that year and while Foles led the team to the Superbowl, Wentz got them there. They may well have beaten the Seahawks as well had it not been for his injury. I find it difficult to hold it against him.
His entire receiver corps got fucked up last year as they seem to every year in Phillie, despite that he still topped 4,000 yards becoming the first player to hit that mark without a 500 yards WR. They brought in DeSean Jackson last year to add some pace and it looked like a great move as he finished the opener with 154 yards and 2 TDs before leaving the second game with a core injury that kept him out for the rest of the year. Rookie JJ Arcega-Whiteside was very disappointing, Alshon Jeffrey is still there but starts the season on IR. So it's safe to say they need rookie Jalen Reagor to hit the ground running. Picked at 21 this year he's a speedster who they weren't looking to have to play every position this year, but he's going to have to step up quickly as someone else is bound to be injured soon enough. AAF "star" Greg Ward finished the season as the main man in the passing game and did a decent job actually. Marquise Goodwin was signed but opted-out, John Hightower has been doing well in camp by all reports.
They survived on the back of Zach Ertz, and to a lesser extent Dallas Goedert last year. Ertz finished with 916 yards and 6 TDs, Goedert 607 and 5. They'll probably be hoping they don't have to rely on the TEs again this year, but it seems to happen every season.
There's a lot of people who will tell you that Doug Pederson likes to use a committee of RBs, but he hasn't had someone like Miles Sanders before and while his end to the season was probably due to attrition, he showed he could carry the load and their lack of movement bringing anyone else in, I think shows they're happy to do that. He is officially "week to week" at the moment with a lower body injury but again, they've not signed anyone so I think they think he'll be good for week 1. Boston Scott and Corey Clement are the other recognisable names in the RB room and Scott looked good at the end of last year, so he's there as a pass catching back should he be needed.
The injury bug has already hit them this year on the offensive line with Brnadon Brooks doing his achilles and starting LT Andre Dillard tearing his biceps, luckily they'd brought back Jason Peters to replace Brooks and it looks like he'll now be moved back to LT where he's had a probable HoF career. Not great, but not a season ender yet.
The defense wasn't great, so they brought in Darius Slay from the Lions, he didn't have the best season but he's instantly the best CB there and their pass rush is a very good unit Graham and Barnett leading the way up front.
They won the division last year with a good late run, fair play to them, but the injuries are already mounting and a weaker OL won't help. I still think they'll finish 2nd in division because the Giants are Washington just aren't very good but I think they'll struggle for much more than a 0.500 record especially considering they're on a first place schedule this year. 49ers, Steelers, Ravens and Cowboys 4 out of 5 weeks will make or break their season. They're listed as faves in 8 games, dogs in 6.
| | Last yr. | Lowest | Highest |
| --- | --- | --- | --- |
| Carson Wentz pass yds. | 4,039 | 3899.5 | 3900.5 |
| Carson Wentz TDs | 27 | 27.5 | |
| Jalen Reagor rec. yds. | | 649.5 | 650.5 |
| Reagor TDs | | 4.5 | |
| Zach Ertz rec. yds. | 916 | 850.5 | 899.5 |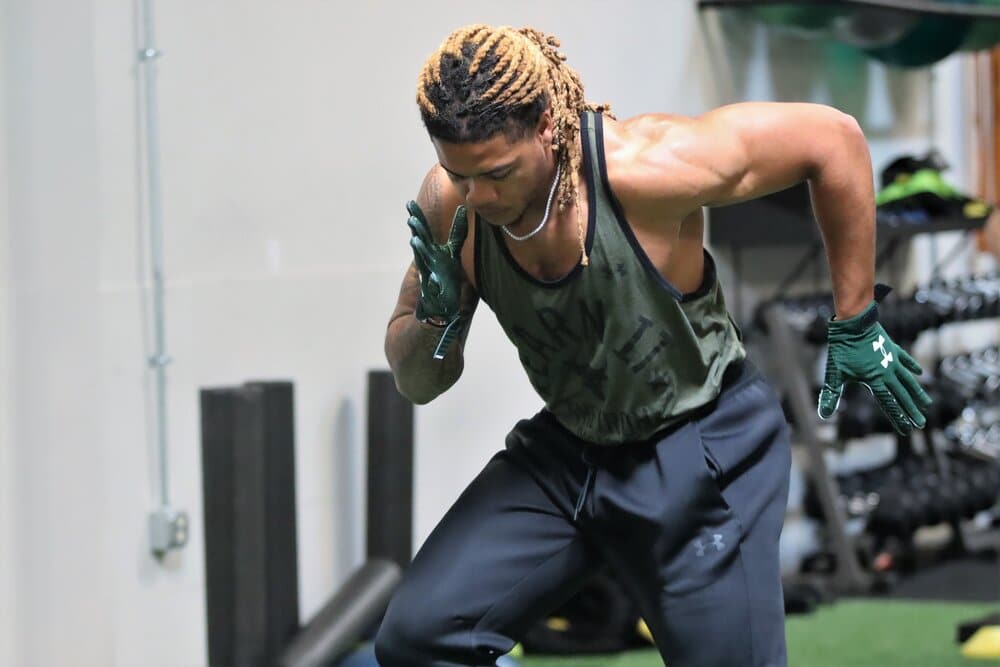 Washington 'football team'
Last year; 3-13, Fourth
It's safe to say the off-season has been eventful for the team in Washington. They're no longer the Redskins due to the connotations against native Americans, so they're now officially "Washington football team" while they figure out a new name that doesn't offend anyone. RB Derrius Guice came back from injury, got charged for domestic violence and promptly cut, they've been accused of numerous cases of sexual assualt against cheerleaders, appointed the first Black team president, and Ron Rivera is now in charge there. It's been hectic.
Rivera has dealt with it like a champ and is one of the main positives from this summer. He has said the right things at the right time throughout everything they've dealt with this summer, and he's got even more to deal with personally announcing that he's got cancer. He's going to carrying on coaching and says it's a very treatable type of cancer, but hell. It's been a heck of a start to his time in the capital.
He'll have sophomore QB Dwayne Haskins starting for him, everyone seems to have given up on him already but the situation he was plunged into last year was terrible and I think I saw some talent there. He's got the perfect mentor in the shape of Alex Smith who has returned to the team 2 years after a leg break nearly cost him his life. To be walking again was an achievement, to be back on the football field is remarkable and if he plays one snap I think he's guaranteed Comeback player of the year.
Terry McLaurin was one of the standout rookies of last season with 919 yards and 7 TDs, second only to AJ Brown for rookies last term, he's quick, gets himself open and knows where the endzone is, and it looked like the chemistry was building at the end of the season with Haskins as he notched up 12 catches, 216 yards and 2 TDs in the final two games. Outside of McLaurin it's not pretty. Steve Sims Jnr. had a few big games at the end of the season (last 5) and I've taken him late in many a bestball league this summer with the hope he keeps some kind of role. Trey Quinn gets buzz in the slot, they brought in Dontrelle Inman who's got speed and drafted Antonio Gandy-Golden who has had good camp reports and should be a starter for this team.
They brought in Antonio Gibson in the draft, he's electric, but tough to place. They announced him as a RB despite him only having 33 rush attempts in college, he's a hybrid and it looks like he'll be involved on game-days behind Adrian Peterson and mixed in with JD McKissic who they signed over the summer. AP just keeps going with 211 attempts last year as they went run-heavy; It will be interesting to see how it plays out with Rivera and Turner in there at HC and OC respectively. Bryce Love has had a lot of hype over camp and I think he may well take over for AP during the season after injury kept him red-shirted last year. He was a 2,000 yard season in college and seems like he's back to health finally.
It seems Logan Thomas will be the starting tight end. That is all.
The defense is where this team could be interesting though especially up front after they added another first rounder to the mix with Chase Young at 2. He joins Montez Sweat, Da'ron Payne, Jonathan Allen giving them a very talented front 4 and the secondary isn't that bad either.
They're favourites in 2 games this year, hosting the Bengals and the Panthers. There's a fairly good chance they go into their week 8 bye week at 1-6. Looking at their schedule, I can only see them winning 4 at most. Anything more will be a fantastic coaching performance.
| | Last yr. | Lowest | Highest |
| --- | --- | --- | --- |
| Terry McLaurin | 919 | 1050.5 | |
New York Giants
Last year; 4-12, Third
When you go 4-12 you need to make changes, so what's better than bringing in Jason Garrett as offensive co-ordinator?! I actually like Daniel Jones, Saquon is one of the best in the league, Engram is a great TE, Tate, Shep and Slayton at WR is really good too. But… I just can't see them winning many games this year.
Daniel Jones had 3,027 yards, 24 TDs, 12 INTs in 13 games last year. To me, with the eye test, he looked pretty good, he's not afraid to chuck it, usually mildly accurate and decent on the ground as well although I thought he'd had more than 2 rushing scores. He fumbled a lot as well, 12 last year. Not good. This is very bland.
He's got people to throw to as well, if they stay healthy. Which has proven quite difficult to this moment in time. I think Sterling Shepard will be the most targeted on the team, my reasons? Nothing much. Golden Tate is a pretty good receiver and has done well since joining the Giants. The most exciting of the pass catchers is Darius Slayton who led the team in yards and TDs last year, he was actually quite fun to watch last year and is a good bestball target once again. Enough on the WRs.
Evan Engram is a very good pass catching tight end, but again his health is the issue. If he's good all season then he'll be top 5. He was on target for around 1,000 yards, 6 TDs last year but injury curtailed it once again. He's on target for a breakout… IF BLOODY HEALTHY. Story of the Giants tbf.
They've got one of the best RBs in the league, arguably the best. He played through a lot of last year with a high ankle sprain which makes cutting rather difficult, yet he still had over 1,000 yards on the ground in 13 games, only 6 TDs, and 438 yards, 2 TDs through the air. Basically he doesn't really leave the game, if they're trailing he'll be in there on passing plays, the odd occasion they're winning he'll run the game out. He's awesome to watch. They do have a tiny bit of backup this year with Dion Lewis coming it to add to Wayne Gallman who was forced to take snaps last year.
They have tried to fix the offensive line which was an issue last year, they took Andrew Thomas very early who was the most polished LT in the draft and Zeitler and Hernandez got their second year in the system.
The defense is looking rather poor though. Deandre Baker has been arrested for robbery (basically) and isn't going to play this year, Leonard Williams is the biggest name, he's poop. The secondary is not good even though they paid good money to James Bradberry over the summer. I have no faith in them stopping opposing receivers.
They have a bye week in week 11. I could easily see them having, at most, 1 win by then, their game against the Redskins. Other than that, it's terrible on paper. Even after the bye week it's really hard. Honestly. I could see the Giants going 2-14, 3-13 this year. It's just too hard to find a win with a rookie head coach.
| | Last yr. | Lowest | Highest |
| --- | --- | --- | --- |
| Daniel Jones pass yds. | 3027 (13) | 3799.5 | 3800.5 |
| Daniel Jones pass TDs | 24 | 25.5 | 26.5 |
| Saquon Barkley rush+rec. yds. | 1,441 | 1625.5 | 1749.5 |
| Barkley rush yds. | 1,003 | 1,200.5 | |
| Barkley total TDs | 8 (13) | 11.5 | |
| Darius Slayton rec. yds. | 740 | 725.5 | |
| Golden Tate rec. yds. | 676 | 750.5 | |
| Sterling Shepard rec. yds. | 576 | 775.5 | |
| Evan Engram rec. yds. | 467 | 700.5 | |
Summary
A very split division, Cowboys or Eagles win it, the Reds… Washington or the Giants finish bottom, and I wouldn't be shocked if one of them have the #1 overall pick next year. The Cowboys should have won it last year, and without Jason Garrett I think they'll win it this year. Iggles second, I think Washington have enough on defense to keep games close and I think Riverboat Ron is a good coach, the Giants have a talented offensive roster but the schedule is hideous and I don't think Joe Judge will have a great debut season.
Best bet(s)
Cowboys win the divsion – 1.91 (Betfred/Betway)
New York Giants worst record – 14/1 (Betfair) – much better option is "Giants to have first overall pick" at 20/1 on Skybet – they don't even have to make the pick, just be awarded it originally
No bet, but I'd lean Lamb unders (PP) and Gallup overs (888)