We're already at Week 12 of the season and that brings with it a wonderful 3-game Thanksgiving slate before the main slate on Sunday with all 32 teams seeing the field.
Bill Belichick famously said "Football season starts after Thanksgiving", so I guess things get going from now. The best teams know where they are what they have to do while certain teams will be looking at the rest of the season and trying to work out how to achieve the best draft pick for next Aprils draft.
The 6 teams playing tonight all have playoff aspirations, according to fivethirtyeight.com The Bills are 95% to make the playoffs, Lions the lowest playing tonight at 12%, Cowboys 99%, Giants down at 51% and the final game of the night sees the Vikings at 99% as they've basically won their division and the Patriots above 50/50 at 56% to make the post-season (can't say I agree with that in all honesty, but that's what they have)
Of course we have a DraftKings contest on the go, check out our sister site NFL-DFS.com for some advice on the best players to look for in that.
---
Bills -9.5 @ Lions: 54.5
The biggest total on the board as the Bills make their second trip to Detroit in 5 days to take on the Lions who have managed to notch up 3 wins in a row, including 2 on the road! The Bills, for some reason still chose to return home to Buffalo after having their snow-game moved to Detroit last week, I guess routine was more important than saving a little bit of travel.
The Bills are rightly big favourites in this one at nearly 10 points and the total is the highest of the evening and actually the highest of the whole weekend by almost a touchdown, so probably a good one for your fantasy players to be involved in to open the week.
The Lions host the early game every Thanksgiving and have done for 88 years now, their record is 37-43-2 but since 2000 they sit at 6-15, the last win coming in 2016. The Bills are 5-4-1 in Thanksgiving games.
Bills
The Bills started the season on fire, they got their win at the Chiefs which a lot of people, myself included, thought would practically secure them the #1 seed in the AFC, but things haven't gone to plan in recent weeks and losses to the Jets and Dolphins in division now leave them at just above 50% to even win the AFC East.
An elbow injury to Josh Allen looked like it could derail their season but he's managed to play through it and wasn't on the injury report last week, I'm sure it's still there but obviously not significant enough for them to worry about it, which is great news for one of the best passers in the league. He had stumbled a little in his stats after that injury and threw multiple interceptions in 3 games in a row, but a solid, clean performance was enough for them to overcome the Browns last week and he should have his way here against a weak Lions defense. He's averaging around 300 passing yards and 50 rush yards per game.
It definitely helps having Stefon Diggs to lob the ball to, he's proving to be one of the best in the league at getting open or making contested catches should the need arise. Gabe Davis is the deep ball threat for the team and can take any ball to the house from any position, he leads the league with his 98 yard TD against the Steelers. Isaiah McKenzie is the main slot receiver for them and has been reliable on the whole, although the start to the season was far better for him than recent weeks.
The TE Dawson Knox resurgence has been one of the reasons that McKenzie's numbers have dropped off, he led the team in yards last week against the Browns, with 7 for 70, although his two TDs for the year will be a little disappointing for them.
They needed to get the run game going and Devin Singeltary seems like he's stepped up to the plate recently with 3 TDs in two games since Allens' elbow injury and 86 for him last week was his highest yardage of the season, and after trading Zack Moss they've given James Cook more chances and he's looked good with them (also had 86 rush yards last week), Nyheim Hines came the other way in that trade and has chipped in a little as well.
Defensively they have struggled with injuries for a lot of the year but should be able to get pressure in Jared Goff here and DVOA still ranks them as the third best defense in the league.
Lions
So, the Lions still have an outside chance of making the playoffs in a butt-NFC conference, but they'll need a win here. They have shown they are capable of putting up some big points, but also concede a lot as well.
Jared Goff has had a reasonable season, 10th in yards, 9th in TDs thrown and 13th in QBR, so just above middle of the pack and he's even managed to put in some performances outside for the first time in his career. 11 of his 15 passing TDs came in the first month of the season as they've leaned more heavily on the run game but he can still chuck it about the park and staying un-sacked vs the Giants isn't the easiest thing to do.
The run-game has turned heavily in Jamaal Williams direction in recent weeks with D'Andre Swift seemingly unable to get fully healthy after an injury. Williams actually leads the league in rushing scores after banging in a treble last weekend. They use him at the goal-line and he does very well with those opportunities, his TDs do tend to come in chunks, he's scored in 6 games and only one of those was a single score. Swift on the other hand was even usurped on the ground by Justin Jackson who led the team in rush yards last week. Weird sitch.
Amon-Ra St. Brown has carried on from where he left off last season by looking every bit the stud they thought they had, he's averaging 7 receptions a game and hit that mark on Sunday, the TDs are lacking for him with just 3 on the season, and those were in the first two games. Outside of the sun-god you're looking at Kaliff Raymond as generally the deep threat and then the tight ends, Brock Wright, Cabinda and Zylstra none trust-worthy but the lack of options is a problem for another week until Jameson Williams should return from his ACL injury.
They haven't done well on defense this year, DVOA ranks them 25th, although 23rd against the pass and the run.
What are we going for?
Everything points to a comfortable Bills win and you'd imagine playing here last week will be of benefit to them as well. They are the far better team on paper with the better QB, WR, TE, Defense, stronger in pretty much every area, so why wouldn't I take them covering 10 points? – I just can't do it, the Bills have played 11 games as 9 or more point favourites in the past two seasons, they are 6-4-2 in those games although have failed to cover the latest two such instances, on the other side the Lions have kepts all their games close this year, barring two blowouts in the middle of the year and the recent run of wins, as well as hosting on Thanksgiving again will boost them.
So a lean to the Bills on the spread, but no bet, I do like the Over, but it's so high I just don't think I can take it, the Lions have really struggled putting up points on elite defenses and I think the Bills is close to that.
I will be betting on Gabe Davis longest reception o22.5 at Paddypower and if you want a little bit of interest at higher odds then I don't mind the 7/1 for Brock Wright at Coral/Ladbrokes
---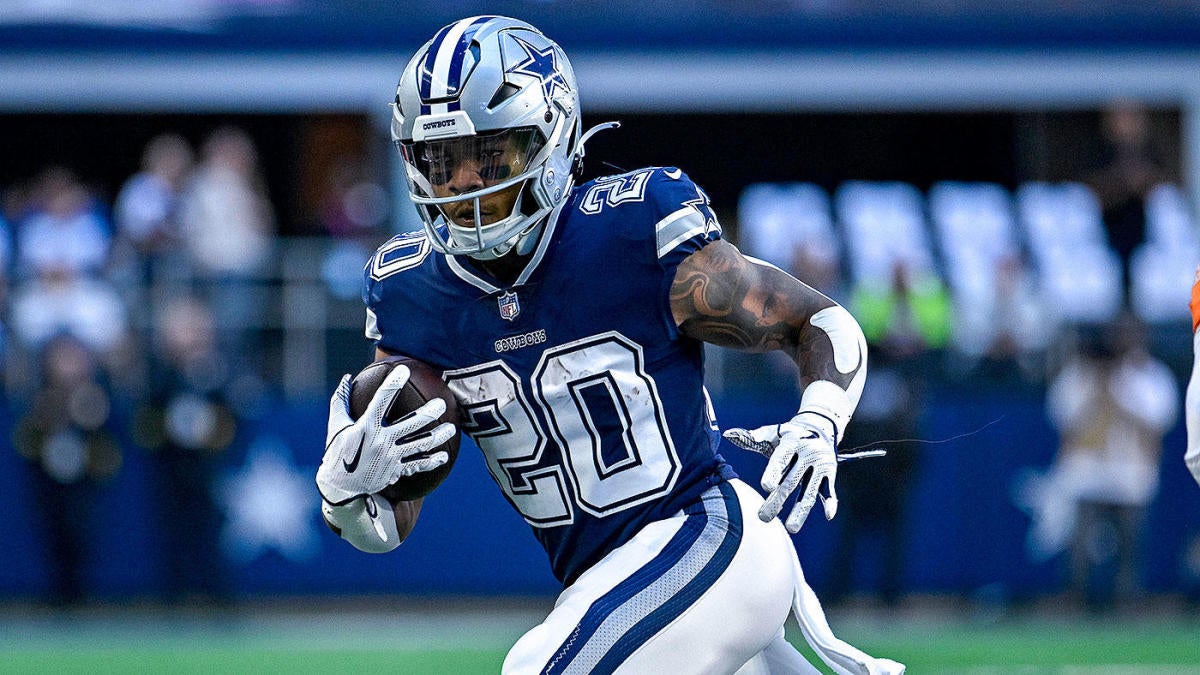 Giants +10 @ Cowboys: 45.5
New York Giants +10 @ Dallas Cowboys: 45.5
This all NFC East affair has a little more on the line than usual with both teams sitting a couple of games behind the Eagles at 7-3 and having each lost their previous three Thanksgiving day games. Thanks to their 23-16 win in Week 3, the Cowboys hold the head-to-head tiebreaker over the Giants and are also carrying all the momentum after the 40-3 hammering of the Vikings on Sunday. Meanwhile the Giants are in danger of letting their season drift a little after two losses in their last three. Their season is likely to be decided in the next month with their next four games all being against NFC East rivals.
If you want to add a little more to the importance of this game, it looks likely that the winner could win the race to sign Odell Beckham Jr. Both teams are in need of a playmaker at wide receiver and the Cowboys have made no attempt to hide their attempts to convince him. It's unlikely he joins a team that is not a lock for the playoffs so a loss for either team will almost certainly rule them out.
Giants
Sunday's loss to the Lions was probably the first time this season that the Giants have had tomove away from their game plan of their defense keeping them in the game and handing the ball off to Saquon Barkley at every opportunity. He had his quietest game of the year with just 22 yards on 15 carries, against a defense that are allowing her 150 yards per game on the ground.
That is going to need to be the game plan again tonight though if they are going to win this game and avoiding going down heavily early on will be key. The Cowboys have allowed some surprisingly big games to running backs recently, at least in terms of yardage, with Aaron Jones and AJ Dillon combining for over 200 yards and David Montgomery and Khalil Herbert combining for over 150 against them in recent weeks. Barkley's rushing line for this game is 72.5 and with the Cowboys allowing 5.3 yard per carry in their last three, the over is tempting. But he has had just 75 combined on the ground in the Giants last two losses and given the Cowboys are heavily favoured tonight, it might be an avoid. Matt Breida vultured a touchdown last week and is 9/1 to get into the end zone again tonight. But it's hard to see him getting many opportunities in a must win divisional game.
Daniel Jones had season highs in attempts, completions and passing yards when chasing the game on Sunday. But the issue this week is that they lost another pass catcher with Wan'Dale Robinson going down with an ACL injury. Darius Slayton has had over 50 yards in each of his last four games and leads the team in receiving yards, so I like the over on his 48.5 yard line and he could also be a shout for a touchdown at 11/4. Tight end Lawrence Cager has just been signed to the active roster and has four catches including one TD in this last two games. His line is 14.5 yards and a touchdown is 6/1, which might be the long shot to go for in this offense.
Cowboys
The Cowboys did a really nice job in bouncing back from an unexpected loss to the Packers by humbling the 8-1 Vikings in a game where it looked like they were going to sack Kirk Cousins on every play. Speaking of sacks, the Giants have allowed Daniel Jones to be sacked at the second highest rate in the league, including five when the teams met earlier in the season. So Cowboys to have over 3.5 sacks sounds good especially with Giants expecting to be missing 4 offensive linemen.
In Zeke's first game back from injury he split carries with Tony Pollard and although he came away with the two rushing touchdowns, the younger back had almost double the yards on the ground to go along with six receptions for over 100 yards and two receiving touchdowns in a dominant performance for the Cowboys backfield. Zeke is always going to be involved but it is hard to imagine a team not giving Pollard 15-20 touches consistently with the output he has been providing recently. I am happy taking the over on either 64.5 rushing yards for Pollard or 83.5 combined rushing and receiving yards – he has smashed both numbers in each of the last four weeks, over 19.5 receiving yards might even be worth a look, pick your poison.
It was a quiet week for the Cowboys pass catchers with all of the work going to the running backs but outside of CeeDee Lamb it has been a pretty quiet season in general. Michael Gallup has been disappointing since returning and tight end Dalton Schultz has been up and down, so it's not really any wonder why they are publicly interested in OBJ. Noah Brown has gone under the radar a bit and although he has had some quiet games he is averaging over 40 yards per game. I thought about having a look at him to score a TD tonight but it's only around 2/1. I can see it being another game for the running backs tonight so would lean the under on most of the receiver props.
Who wins?
The Cowboys have all of the momentum and so it's hard to see them losing on Thanksgiving for the fourth year in a row. All but two of the Giants games this season have been decided by one score though so I don't expect it to be a blowout. I'm leaning to the under on the total with both teams favouring the run game.
For betting purposes the author like Pollard o19.5 rec. yards and o3.5 Cowboys sacks on the team props page at Bet365
---
Patriots +2.5 @ Vikings: 42.5
The 6-4 Patriots are just a game back in the AFC East and come into this game on the back for a 3-game win streak to take on the NFC North winner-elect, Minnesota Vikings who are placed 2nd in the NFC at the moment after losing to the Eagles earlier in the season. The hosts were humbled in their own building last weekend by the Cowboys and will be looking to bounce back against a less potent offense.
Patriots
Unsurprisingly being one of the best-coached teams in the whole league helps you win games you probably shouldn't win and that's what the Pats have done, and continue to do. Bill Belichick is a genius and will have his team fully prepared to close out Thanksgiving night.
Mac Jones is not the future for this franchise though, or anyone else in the NFL, he did well as a game-managing rookie but he's taken a big step back this year, especially after an injury allowed Bailey Zappe a bit of game-time and the Foxborough crowd turned on him. He was arguably the worst QB in games involving Zach Wilson this year and that's not a high line. 6 full games for Mac, 4 TDs thrown and 6 interceptions, a QBR which ranks him 29th on the year. It's not been pretty.
It makes the passing take near impossible to talk about although Jakobi Meyers has been at least reliable averaging just over 50 per game this season. They randomly brought in Devante Parker who has been on the field and the likes of Jonnu Smith and Hunter Henry at TE have disappointed on the whole. They tried to trade away Kendrick Bourne and Nelson Agholor but no-one wanted them. It's just a bit of a shit-heap in the pass-catching group.
The run game is healthy though, Rhamondre Stevenson rightly gets the bulk of the carries even with Damien Harris returning from injury and both are involved in the passing game when on the field, Stevenson has 644 yards on the ground and 283 through the air this season where he's averaged over 7 targets per game in recent weeks.
The Patriots defense has been the key to their wins this season though ranking #1 against the pass and top ten against the run so DVOA overall has them at the top of the tables. Matthew Judon leads the league in sacks this year and causes disruption every game while their young secondary has stepped up to the plate immediately, although playing Zach Wilson twice has helped their numbers.
Vikings
The Vikings defeat to the Cowboys last week stopped a 7-game winning streak where they'd started to cover the spread, they're now 3-1-1 against the spread in their last 5 games after starting the year 1-4 despite wins. They just manage to eek out wins on the whole.
Kirk Cousins is who he is, he's Jimmy G of the North, he'll get you to a playoffs but is he good enough to take them beyond a game or two? Probably not, he sits 8th in yards, 13th in TDs, but down at 22nd in QBR this year and playing outside of his comfortable 1pm kick off time generally poses issues for him, as does playing in prime-time, this is obviously both of those things being the final game of the day,
Dalvin Cook is one of the better backs in the league, 8th in attempts, 6th in yards and 9th in TDs this season with a healthy average yards per carry as well for the amount of touches he gets, even in their defeat last week he was going for over 6 yards a go and is capable through the air although seems to have ceded a lot of the passing work to backup Alexander Mattison who is a slightly lower version of himself in both style, results and look.
Justin Jefferson may well be the best WR in the league but even he can't do it himself, his wonder-catch against Buffalo was one of 9 which had less than 50% completion chance according to NextGenStats, he can catch anything thrown near him and has the break-away speed to get big yardage, alongside Adam Thielen who continues to be a solid second-piece and newly signed TJ Hockenson who has started his Vikings career very well they have the pieces to be a very good passing attack. KJ Osborn isn't a bad 3 either, and even Jaelen Raegor can do something.
Defensively they're not great but do tend to get their way through games. Stopping the run will be the key for them here and they're 13th in DVOA against that area, so not the worst for them.
What's happening here then?
At first glance it seems like it should be the Vikings winning and covering, it is a low spread and one I'd fancy them to be able to cover now, but looking a little deeper there's still players missing on the offensive line for them and Micah Parsons destroyed Cousins and the offense last week, Matthew Judon could do similar here, although good coaching will know that and they should concentrate on stopping him.
Then there's Cousins outside of his happy-time and all that comes with that.
I do like the look of TJ Hockenson to score and go over his 4.5 receptions line, he's done well to start his career there, and I don't mind Rhamondre Stevenson o28.5 receiving yards although the numbers are a little more risky on that one.
If you want a side then I'd take the Vikings winning and covering and under on the total
Overall bets
I do like the Skybet TD Treble at 9/1 and they have Tony Pollard and Jamaal Williams 2+ TDs each at 50/1 which is worth a few quid at the odds
The Treble I put together for myself is Amon-Ra, Schultz and Hockenson all to score at 23/1 or so at Paddypower although you may be able to find better prices on it.
Have a thankful day and night and enjoy the extra football! I shall be at the pub at 1730 to watch a game and a half then come home and fall asleep.