| SoS | | Win Total | Div. Odds | Conf. Odds | Superbowl Odds |
| --- | --- | --- | --- | --- | --- |
| 8 | New England Patriots | 9 | 2.3 | 13 | 26 |
| 8 | Buffalo Bills | 8.5 | 2.45 | 16 | 31 |
| 2 | NY Jets | 6.5 | 9.5 | 51 | 91 |
| 20 | Miami Dolphins | 6.5 | 10 | 51 | 101 |
Buffalo Bills
Last year; 10-6, second
Quite a split division here and a tough one for me to call. There's a clear top and bottom half to it, and figuring out which of the top two will come out on top isn't going to be easy.
The Bills made the playoffs again last year only for all the down points of Josh Allens game to rear their heads in the second half where he pretty much cost them the game against the Texans. Fair enough he might have been the one who got them into a winning position at 16-3 up, but his decision making in the second half was terrible, throwing away a 16-0 lead early in the second half to lose in overtime.
For the record I think Allen can do the job in Buffalo, he just needs a little 'refining' – The fact that he can do so much with his legs is obviously a big thing for his game, 500+ yards per year and 17 TDs in his two years in the league. He's got the arm to make any throw, but needs to figure out his touch passing otherwise new signing Stefon Diggs might kick up a fuss as he did in Minnesota.
Diggs was the big signing of the summer and as one of the best route runners in the league and a good deep threat he should fit in well… if Allen can find him. He's a quality player, I'll admit I think his attitude stinks, but his talent isn't in question, and at nearly 18 yards per catch with Kirk Cousins last year you'd expect probably more than that this year. He comes in alongside John Brown who was brilliant for them last year, at least 50 yards and 4 receptions in the first 10 games of last season. Then they've got Cole Beasley as the short threat as well as quite a few speedsters at WR4/5 in McKenzie, Foster and Roberts (Probably).
I think I've got to expect Dawon Knox to take a step forward in his second year in the league, he had a few decent perfomances last year and tight ends tend to struggle in their rookie year and they've still got Tyler Kroft there who can do the job as well.
Devin Singletary had a visually good season without really putting up the numbers, due mainly to them not using him in the redzone, nearly 1,000 combined yards, and the 5th best average on the ground, but only 4 TDs highlighted that fact. It was looking a bit better for him when they released Frank Gore who took a lot of the 10-zone work, but they then went and draft Zach Moss who has been growing in hype all off-season so far and looks likely to basically take the Gore role in the team. Of course Allen running in 8 TDs a year takes away from the threat there too.
The defense looked great again last year and they've really built something there with TreDavious White being the highlight in the secondary. They were worries about him opting out, and some of the replies he got to that thought were frankly disgusting, but he decided against it (for now) so he'll be back. Ed Oliver was drafted up front for them last year and had a decent season and they brought in AJ Epenesa at decent value in this years draft, and Tremaine Edmunds is one of the better LBs in the league in a pretty decent LB corps. 23 takeaways has them at 12th for last season while DVOA had them ranked as the 6th best D.
The bookies are pretty keen on them too, pretty much the same odds as the Pats, and they're down as favourites in 11 games this year, dogs in 4 and pickem at the Broncos. The start of their schedule should show us how good/bad the rest of the division is with the Dolphins and Jets twice in their first 7 games.
Bills related player prop bets. (see Oddsheet for bookie)
| | Last yr. | Lowest | Highest |
| --- | --- | --- | --- |
| Josh Allen pass yds | 3089 | 3249.5 | 3300.5 |
| Josh Allen pass TDs | 20 | 20.5 | 21.5 |
| Josh Allen rush yds | 510 | 525.5 | |
| Josh Allen rush TDs | 9 | 7.5 | |
| Devin Singletary rush yds | 775 | 800.5 | |
| John Brown rec. yards | 1060 | 800.5 | |
New England Patriots
Last year; 12-4, winner
Of course the biggest news of the off season for any team was Tom Brady signing with the Buccs as the Patriots now enter a season without the GOAT for the first time since 2000. It looked for a long time that Jarrett Stidham was going to be the starter at QB, however they picked up Cam Newton for a bargain price and I think most of us would be surprised if he doesn't start the season. His signing put them back into favouritism for the division, something I'm not entirely convinced about. IF (It's a big IF) he's back to where he was in 2018 then great, but he's had a couple of surgeries since then on shoulder and foot and there's no evidence yet that he'll be back to that performance.
Of course Cam is still probably an upgrade on Stidham who had 4 attempts last year, 2 completions and 1 INT in cleanup duty against the Jets. The addition of Cam, if he's able to run as he did will open up the run game as well. As always with the Patriots though figuring who is going to be the man in the run game is something completely different. It looks like Sony Michel will be starting the season on the PUP which opens it up for either sophomore Damien Harris who had a remarkable 4 carries in his rookie year last season, Lamar Miller they signed a couple of weeks back, but is coming off an ACL injury suffered while at the Texans last year, or Rex Burkhead who has shown he can do it, but doesn't generally get the workload… They've also still got pass catching king James White and tiny little JJ Taylor who went undrafted this year. I thought it was going to be Harris, I now think Miller, what we do know is James White will probably have his normal role.
The passing game is pretty fucking terrible on paper. Julian Edelman the only real recognised starter there; He actually had the best year of his career last season, partly to do with the fact they had no-one else to pass to, finishing with 1,117 yards from Brady. N'Keal Harry will need to step forward in his second year, he came on all right in the second half of the season, Jakobi Meyers should be back from injury having looked pretty good last year and Mo Sanu was never healthy after they gave up a 2nd to bring him in from Atlanta. He'll be a good signing if he's back healthy. Oh, Damiere Byrd, the speedster came in from Arizona too.
Tight end isn't great either, Matt Lacosse was the most experienced and he's opted out, Izzo played last year and they drafted Asiasi and Dalton Keene in this years draft. Asiasi seems to be the one most mentioned as getting involved in the passing game.
The Patriots won the division on the back of their defense last year, led by defensive player of the year Stephon Gilmore who got the plaudits from playing his part in the #1 rated pass defense. However the unit was the main area affected by the Covid opt-outs losing Hightower and Chung from the defense.
I think they take a step back this year. The defense will be worse, the offense will be worse. The coaching of course will be excellent and that's why I can't be backing the unders despite the fact I think it's the more likely outcome. They're underdogs in 6 games, probably the first time for 15 years that's been the case, coming up against the Chiefs, 49ers, Ravens, among others.
Patriots related player prop bets. (see Oddsheet for bookie)
| | Last yr. | Lowest | Highest |
| --- | --- | --- | --- |
| Cam Newton pass yds. | 572 (2) | 2950.5 | |
| Newton pass TDs | 0 (2) | 19.5 | |
| White Rush+Rec yds. | 908 | 775 | |
| Edelman rec. yards | 1,117 | 850.5 | |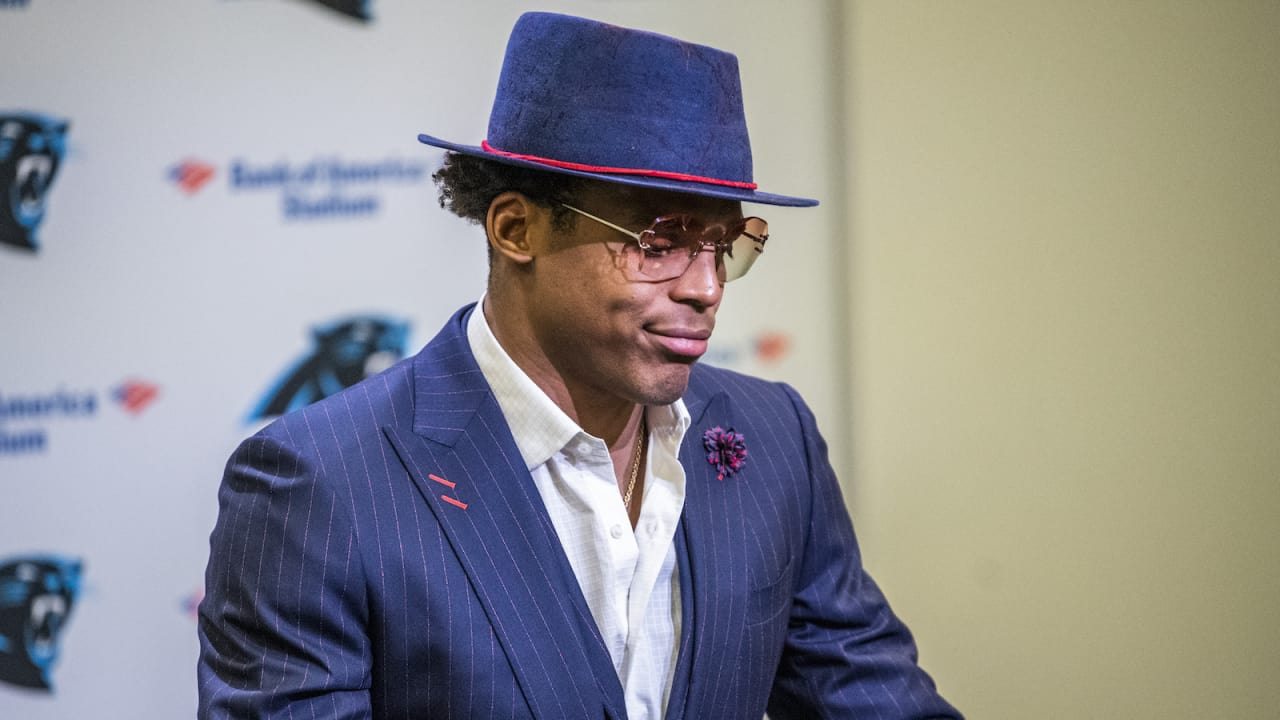 Miami Dolphins
Last year; 5-11, fourth
Tanking for Tua worked for the Dolphins last year, and even better for them they managed to get in some impressive performances to win 5 games, and still get their man at 5 in the draft this year. In his first season in charge Brian Flores became highly touted for the work he did with a truly terrible roster made up of largely UDFAs. They'll be hoping to take some steps forward this year after spending big in free agency, and having a good few draft picks.
A fractured hip curtailed Tua Tagovailoa's college career last season, causing him to drop to 5th in the draft, he was highly accurate last season throwing 33 TDs in 9 games completing 71% of his passes with over 315 yards per game, the Dolphins have said he's good to go, but it'll be Ryan Fitzpatrick starting the season at QB after a decent year for them. He's always been good enough to start but highly variable, unfortunately for the Dolphins he actually led the team in rushing yards last year as well with a pitiful 273 yards on the ground.
They've made moves to address the lack of run game signing Jordan Howard and Matt Breida in free agency. Howard never lights things up but is a decent runner and will do the job for the Dolphins. Matt Breida was officially the quickest man in the league last season clocking 22.3 MPH on a TD run last year and he's shown he can do the job on the ground and through the air so I'd expect him to mix in a lot as well. Kalen Ballage was the main man last year, he averaged a remarkable 1.8 yards per carry last year from 74 attempts. They've made steps to improve their offensive line as well drafting Austin Jackson at 18 with the pick they got from the Steelers.
They have suffered a little hit at wide receiver with Albert Wilson and Allen Hurns both opting out, they were probably the most experienced guys there, so it's down to Devante Parker who had a rare 5th season breakout last year with 1,202 yards and 9 TDs, Preston Williams coming off an ACL after a good first half season in his rookie year. Other than those two who we've got to expect to be the main targets, there's a few journeymen, Jakeem Grant, Chester Rogers, Mack Hollins, Ricardo Louis. None are especially inspiring. It may mean more slot reps for athletic tight end Mike Gesicki who took the most snaps in the slot of any TE in the league last year finishing with 570 yards and 5 TDs.
The defense should be better with the money they've spent, making Byron Jones the highest paid CB in the league, and pairing him alongside homegrown Xavien Howard. They brought in Kyle Van Noy from the Patriots, someone who Flores knows well from his time there and stocked up at DE with Emmanuel Ogbah and Shaq Lawson coming in. They were the worst ranked defense according to DVOA last year, so it's safe to say that was an area of need.
All of their 5 wins last year came by 8 or fewer points, a sign of good luck or good coaching? Probably a bit of both. Beating the Patriots in a game they were desperate to win in the final game of the season was mighty impressive and really hurt their chances of progressing in the playoffs. A strange quirk has them opening the season facing each other this year and I will more than likely take the Dolphins +6. They're favourites in just 3 games this year against Jags, Jets and Bengals and play the Jets twice in a row either side of their bye week. A month of the Jets twice and Bengals is the key to their seaosn really.
I think the defense progresses, it has to, and the offense should be better too. Whether that means much in the grand scheme, I'm not too sure but it was always a multi-year rebuild and they should step forward this year.
Dolphins related player prop bets. (see Oddsheet for bookie)
Um… there literally aren't any. Tua OROY? I don't think he'll play enough games for it.
New York Jets
Last year; 7-9, third
A team I don't think will step forward will be the Jets. They somehow managed to get to 7 wins last year after a terrible start which included losing their starting QB for 3 games due to mono. Once he get back, settled in and back up to speed they went on to win 6 of their last 8 games; home wins against Dallas and Buffalo the standouts in that run. I'll be honest, while I don't think Adam Gase is great coach, I think he gets more criticism than is deserved, and 8/1 is probably actually a decent price for him to be the first coach out of a job.
They won mostly on the back of their defense last year, Gregg Williams might not be the best human being, but he's a heck of a defensive coach, he'll have to show that this year as well after they traded away the whining, but hugely talented Jamal Adams to the Seahawks for a big haul. I think they won the trade but only time will tell on that one.
Offensively Sam Darnold should be back to full health and fans are hoping that he's not ruined by Gase. He's still very young, actually younger than this years #1 pick Joe Burrow, so he's in a good spot with a few years of experience already under his belt. They have invested quite heavily in the offensive line this year (Mekhi Becton at #11 in the draft is a very large gentleman) as it was rather poor last season, so hopefully he'll have a bit more time back there and take another step forward.
The offensive line should help Leveon Bell as well. I had feared (hoped) that he wouldn't be as good without a top 5 offensive line as he had in Pittsburgh and that seemed to come to fruition as he couldn't get much going finishing with 3 rushing TDs, at a disappointing 3.2 YPC. It's something which you would imagine has to improve, but for some reason Adam Gase doesn't use running backs in the 5 yard line, his past 3 seasons calling plays he's called 11 run plays inside the 5 yard line. ELEVEN in 3 seasons. Zeke probably had more than that himself last year. Worryingly for the couple of chances Bell might have got in the redzone, they brought in old man Gore who's likely to steal carries in short yardage situations.
They lost their deep threat Robby Anderson in free agency and replaced him with Breshad Perriman who looked good when he was the only man in Tampa at the end of the season last year, he's never really had the chance to be the main man, but should fill Andersons role identically. They drafted the kid I expected the Bengals to draft in the form of Denzel Mims, he had 12 TDs in 13 games for Baylor last year and put up some great tape, he was a draft darling for me, unfortunately he's tweaked his hammy already so will miss a lot of camp. Jamison Crowder will likely lead the team in targets again, he finished with 122 targets and had a 14 reception game to start last season. Vyncint Smith was probably the 3, but he's just had surgery so they're down to bare-bones at receiver with the rest of the group largely unproven although Josh Malone is someone I know from the Bengals, who showed flashes.
They'll need Chris Herndon to stay healthy at TE, he's always hyped up by fantasy types, but hasn't managed to get a good run of games together for them as of yet.
They're listed as favourites in 4 games, although I'm not sure I'd take them against the Broncos, Cardinals, Raiders or even the Dolphins to be honest, and the 2nd toughest strength of schedule in the league is most of the reason I think they'll be propping up the division this year. #SorryJosh.
Jets related player prop bets. (see Oddsheet for bookie)
| | Last yr. | Lowest | Highest |
| --- | --- | --- | --- |
| Sam Darnold pass yds. | 3024 (13) | 3549.5 | 3600.5 |
| Darnold TDs | 19 | 22.5 | |
| Bell rush+rec | 1250 | 1275.5 | 1299.5 |
| Bell rush yds | 789 | 850.5 | |
| Breshad Perriman rec. yds. | 645 (14) | 700.5 | |
| Denzel Mims rec. yds. | | 549.5 | 550.5 |
| Chris Herndon rec.yds. | um… 7 | 600.5 | |
Summary
I think the Bills win it. They've got a better roster than the Pats, they added Stefon Diggs to a settled roster, the defense was one of the best in the league last year and they replaced Shaq Lawson with AJ Epenesa in the draft. Obviously the Pats have had a lot of tumult and the roster really doesn't impress me on paper. The Dolphins are a couple of years off challenging and the Jets have a very tough schedule.
Best bet(s)
Bills to win the AFC East – 2.50 (Sportnation)
---
If you want in the TDTips fantasy leagues and haven't submitted your details yet then go over to TDTips fantasy leagues